Warehousing Capabilities
We provide customized storage solutions and warehouse space for virtually any project. The IDP complex is spread over 65 acres of heavy industrial zoned land and contains 20 buildings totalling 330,000 square feet of space. The complex provides warehousing and a food grade manufacturing and commercial capabilities.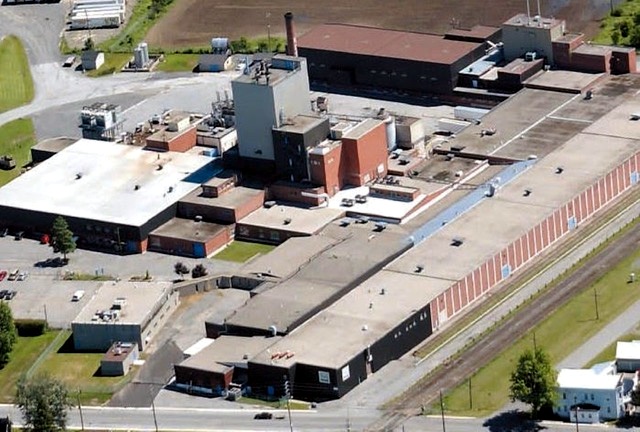 20 buildings totalling 330,000 sqft of space
warehousing, manufacturing, and commercial capabilities
55,000 sqft area with 30′ ceilings
6,000 sqft shipping bay
Multiple dock access
Over 100 designated truck parking
Double gated security fence around the parameter
Full surveillance, 24/7 monitored Security system with Live View cameras
Fire suppression systems
WiFi
Inventory control & Management via WMS Software
Full service shipping & receiving
Our 6,000 square foot shipping bay with multiple dock access points, has a 55,000 square foot area with 30′ ceilings providing ample floor space for large projects or smaller projects requiring quick turnaround time and a lot of swing space. We provide inventory control and management via a customized Warehouse Management System (WMS) Software to support our clients and optimize warehouse functionality and management. In addition to warehousing space, we have over 100 designated truck parking spots.
Our facility has a double gated security fence around the perimeter and is supported by a live and remotely accessible security surveillance system that is monitored 24/7 and comes with DVR and night vision capabilities. The facility also has fire suppression systems and even our very own fire truck.
The warehouse is also fully wired, providing high speed WiFi connections everywhere for remote devices such as scanners, printers, monitors, etc. In addition, the warehouse head quarters contains a fully renovated office along with presentation equipment, a conference room, fully loaded kitchen and bathrooms, and lounging space.
Asset management
Order picking & tracking
Customized logistics and delivery solution with dedicated fleet
Cross docking & material handling
In house distribution & delivery
Third party distribution support
Unique kit assembly & custom packaging
Shopping cart integration
Barcode technology
Shipping status & tracking